Production
Fornace Production
We are a production studio.
We produce corporate films, TV commercials, tutorials, launch videos for new products, video recipes, documentaries, motion graphics and 3D animations. We set photo shoots to give your brand an identity and tell about your products on the web, among the pages of a brochure or on social media.
We work for Fornace's clients when required, but for other agencies too - yes, for competitors as well! - because Fornace Productions is a separate studio with its own identity, location and equipe.
Telling in images
When your eyes stick to the video and images take your mind and feelings by hand, we made half of our work. The other half? Reaching the goals we set: making a product unforgettable and a brand friendly, but also triggering purchases, teaching, welcoming, motivating, entertaining.
In spite of being a young production studio, we have gained experience in food starting from video recipes, which are tactical to strengthen the bond with the brand and encourage the sell-out of the ingredients.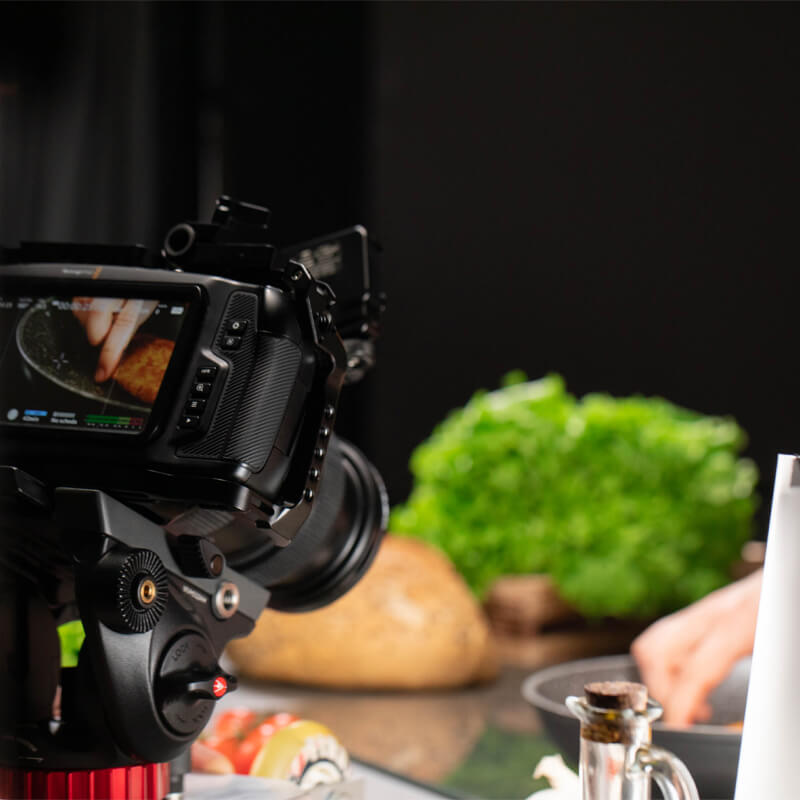 Great, but can it be measured? Appreciation, efficacy, selling: not only the effects of a video can be measured, but their value resides in the possibility to use them to build a strong relationship with the public.
Call us to learn how.
Watch the Reel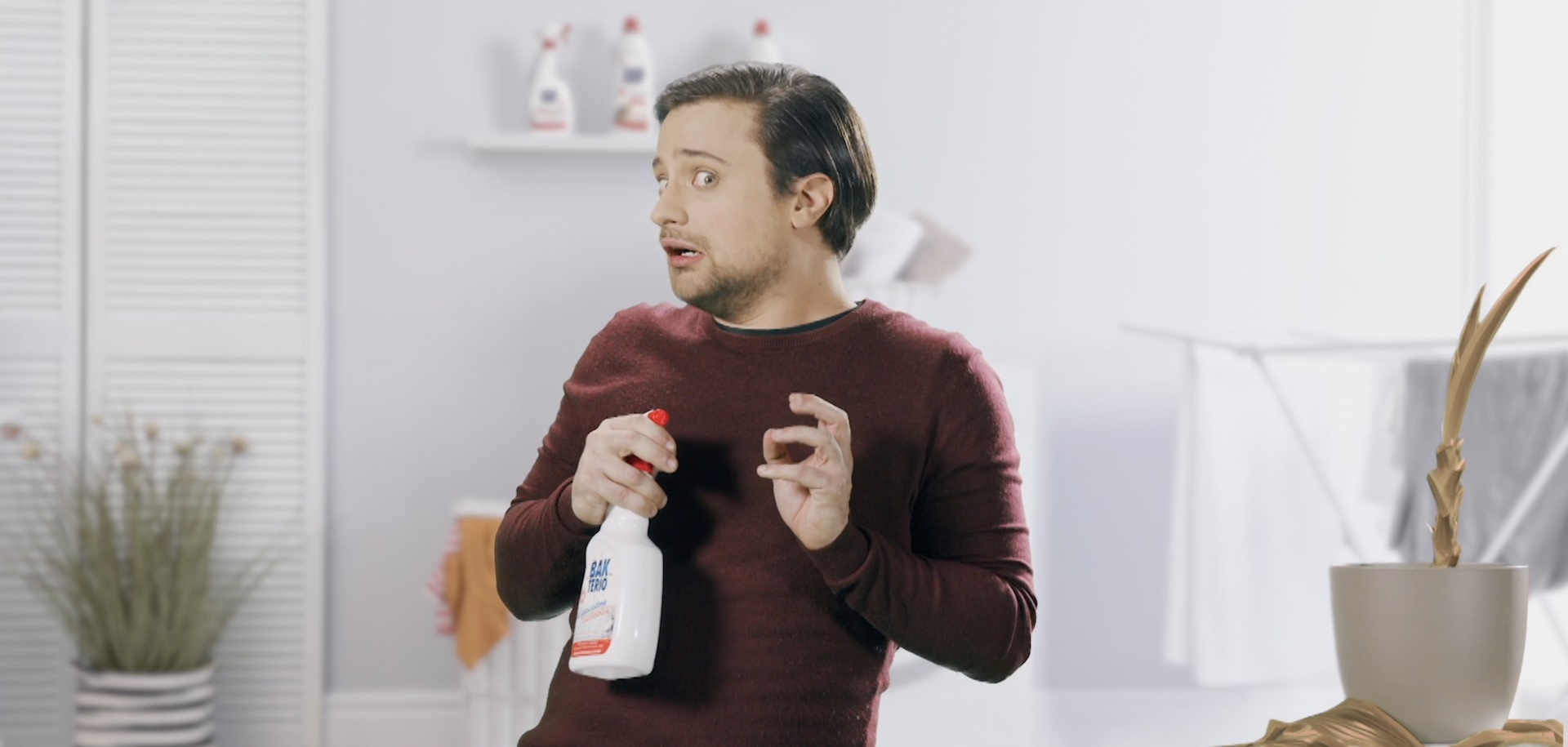 Fornace Productions — Works 2020/2021
Play
Video
Production and post-production always ON
TV commercials
Business and corporate films (Full HD or Ultra HD 4K)
Video recipes
Documentaries
Launch or product-presentation videos
Tutorials
Videos for training
Videos for conventions
Video-interviews
Photo shootings
Live event coverage
Virtual events & conference cameraman
Aerial shots
2D and 3D graphics
Multimedia
Digital editing
Visual effects
Animations
Video composing
3D graphics
Sound (speaker and music from a library or composed for the purpose)
Castings
Regular collaborations with chefs, stylists and set designers
3 H Rule in marketing video
1 Hero: Why
Main spot: Tv, social media campaign.
Funnel: Early stage, become known.
Frequency: 1-2 per year.
Mission: awareness, connection between public and brand. Introducing the business to a wide audience.
Creative storytelling to move and inspire, allowing to become familiar with the brand. Arouse emotional reactions in the audience. Generally more expensive considering its essential spreading. Small realities should focus on Hub and Hygene contents first.
TIPS:
1) focus on distribution by using a relevant social channel for the brand concerned.
2) Use a moving and emotional storytelling
3) In line with your budget, decide if focus more on the visual or the narrative impact. (for small projects the budget distribution have to conform the publication frequency)
2 HUB: What
Creativity: Engaging content
Funnel: mid stage, strengthening the confidence of our audience.
Frequency: fixed periodicity
Goal: Telling about the business, what you do and which is your product . Generate confidence in the brand and create engagement are the keywords. Here knowing the audience and how to communicate efficiently by explaining why they should choose your business.
TIPS:
1) Show what can in your audience
2) Create interesting and informative contents
3) Post regularly coherent and on-focus contents
3 HELP: How
Creativity: specific video about the products.
Funnel: they address who is going to become a customer, so a specific group of people.
Frequency: periodic but not as frequent as hub contents
Goal: Channeling those people who are looking for that specific product or category and leading them to purchase it by showing them the qualities and the use of the product.
TIPS:
1) Index the video properly by using keywords, an analytical study on the choice of terms to use is excellent practice. Then, use these terms in the video title.
2) Use strong call to action
3) Encourage engagement through comments and interactions.
Fast, as the world requires
We develop our projects from the first brief to the broadcast with a smart troupe: quick in seizing the needs, organizing, recording, producing.
Whether it is a TV commercial, a 3D video to launch a new product or an agency convention or even a photo shooting for e-mail marketing, our strength is the immediate and dynamic approach, ready to give quality solutions in the agreed timeframe.
We give our best when a great amount of creativity is needed, to make a product that connects with the target and the followers. Finding an unexpected cue to make the shooting memorable is what we promise to our clients. Director, photography director and internal producer organize and manage the troupe to measure for every single project.
cing on the cake? Annual bundles of photos and videos to engage on every social platform.
If you want to thrill your customers, enhance the sales force, make your public's mouth water and generate interactions, call us.
We will put our troupe into action.
Contact us