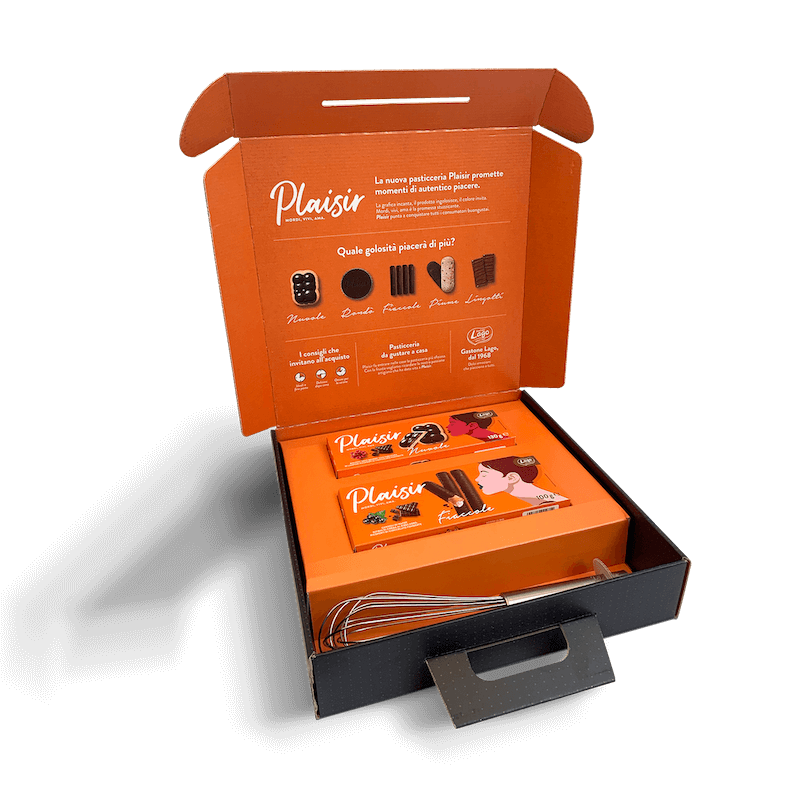 Plaisir
Since 2019
Lago Group is one of the leading confectionery and bakery companies in Italy and one of the largest wafer producers in Europe. Biscuit Bouvard is a global giant with an annual confectionery production of 85,000 tons and sales of 353 million euros.
Bite, live, love
Brief
From the gastronomic and technological expertise of Lago Group and Biscuit Bouvard comes Plaisir, the new line of packaged pastries, ideal as a meal or to end the day with a moment of authentic pleasure. For the communication strategy we turned to the target of foodies by leveraging the positivity of enjoying life. With subtle elegance and genuine pleasure.
Goals
To position Plaisir as a top brand and to endorse the bold combinations of different flavors.
Challenge
A crowded market and a brand new bakery line.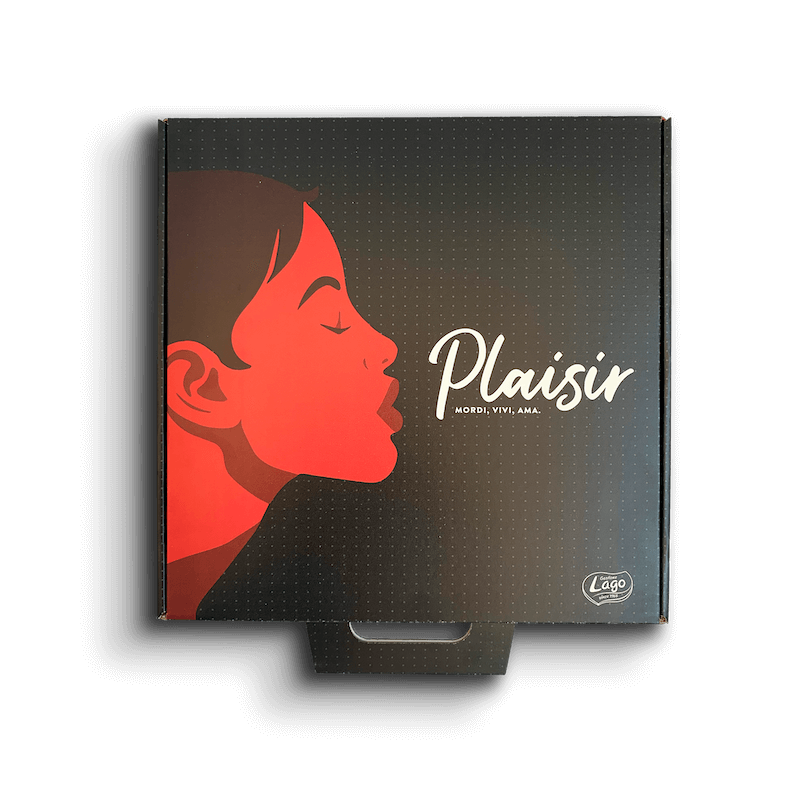 Execution
To communicate the sense of gratification that Plaisir delivers we conceived the logotype with sinuous shapes, starring a woman's profile intent on giving a little kiss to the product. Spontaneous, free, delicate, it expresses gratitude. The different colors of the illustration identify the six references, all characterized by chocolate, while the orange color connotes the brand and expresses vitality and well-being. The glossy paint underlines some elements of the packaging, which becomes even more tactile.
The concept and the packaging image were tested through quantitative research that yielded excellent results. The communication campaign announced the arrival of Plaisir on the market and a social media campaign and intense in-store activity were also planned for the public launch.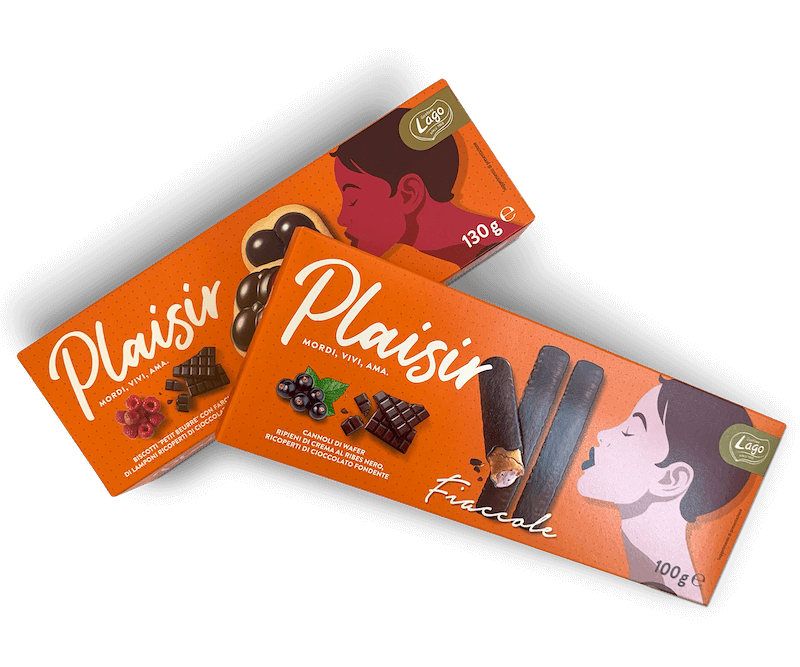 Services included in the making of this project
Marketing strategico
Brand Strategy
Brand / Product Manual
Studio del payoff
Corporate Design & Corporate style guide
Design di packaging
Campagna Stampa Trade