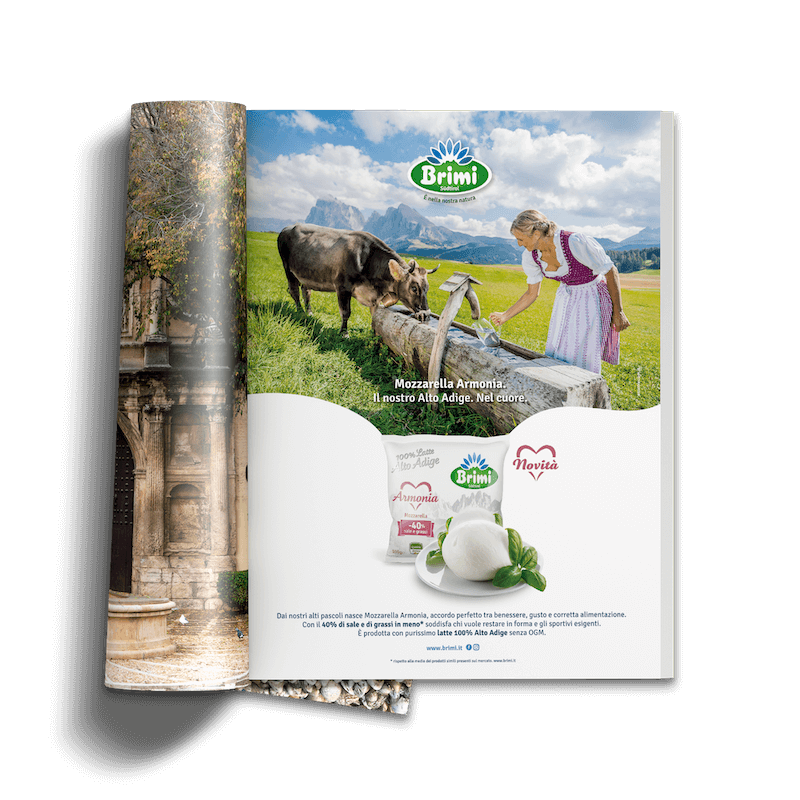 Brimi
Since 2013
In the 1920s, the small Latteria Sociale of Sciaves and the Centrale del latte of Bressanone were bringing milk to the community. In 1969 the two companies merged and gave life to Brimi - Centro Latte di Bressanone. But it was in 1978 that the real production of Mozzarella Brimi was born. A historic date for a brand that today represents one of the main national - and not only - producers of dairy products.
Brimi the brave
Brief
Brimi was launching a new low-fat, low-salt product, so an appealing packaging design was needed as the first customer touch point.
Goals
To impress the in-store customer.
Challenge
To build a strong product identity and to convey its benefits to the educated customers.
Execution
The packaging was conceived after a major rebranding work on Mozzarella Brimi, which involved a new brand identity, a new packaging and integrated B2B and consumer campaigns, offline and online. Throughout this process, Brimi Mozzarella has conquered an excellent market share despite having presented itself almost as an intruder in a predominantly southern world: milk and processing come from the mountains of the Alps.
To surprise and tease the potential target with the benefits of the mozzarella, the communication campaign also filled the pages of sport and wellness magazines.
Services included in the making of this project
Studio del nome
Brand / Product Manual
Design di packaging
Campagna Stampa Trade
Campagna Stampa Consumer