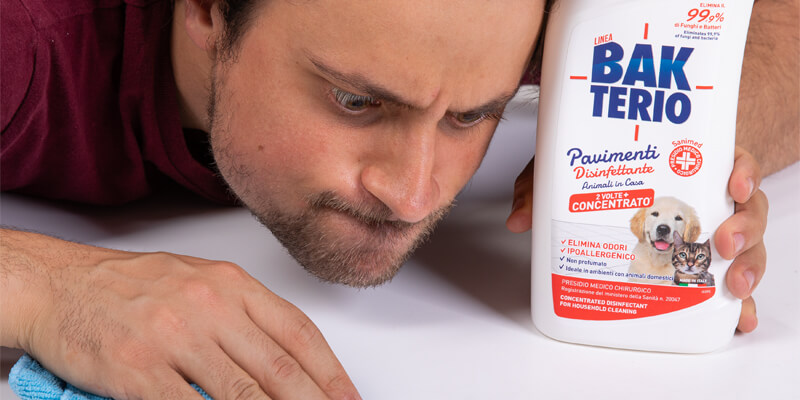 Bakterio
Since 2020
Launched by Italchimica, an Italian company, Bakterio is a line of household cleaning and personal care products with a sanitizing or disinfectant effect purpose.
BAKTERIO elimina (quasi) tutto
Brief
Bakterio has a very wide range of products, and wanted to promote itself through a video commercial and via social media, with a distinct ironic mood and a unique twist.
Goals
To raise awareness and promote the brand in an unconventional way.
Challenge
To position the product as appealing for a young audience and to change the traditional way of portraying this kind of product.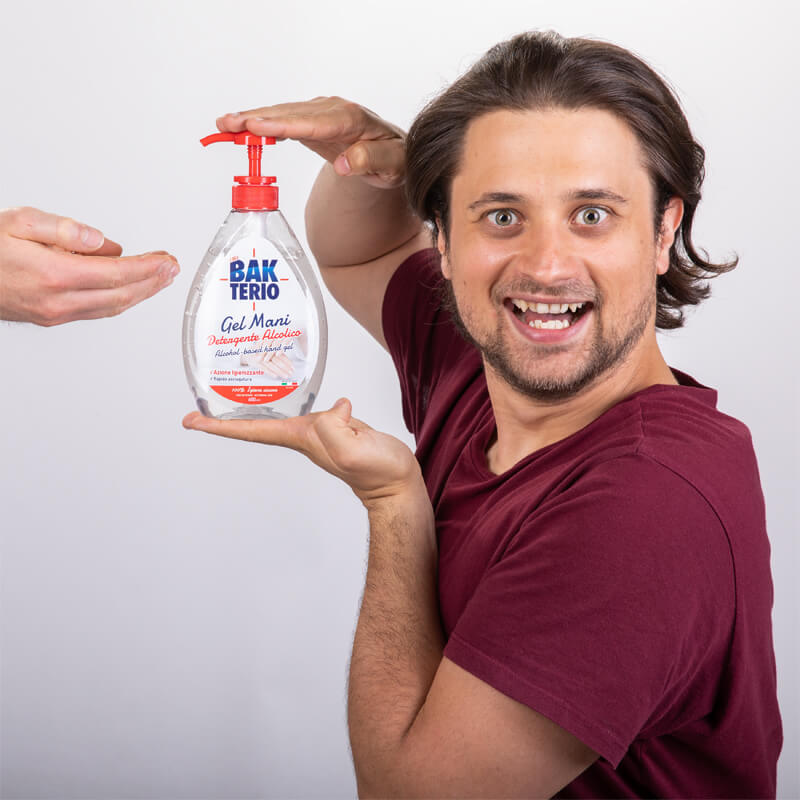 Play
Video
Execution
We shot two short TV spots and an Instagram campaign, both marked by a light-hearted and partly nonsense humor.
We thus created a character, Matteo, a clumsy Italian guy willing to be a "cleanfluencer".
The commercials were both written and produced by Fornace and Fornace Productions. In both of them Matteo was overwhelmed by a challenging situation such as his mother-in-law ordering him to do her a lot of annoying favors, or his fianceé coming back home to find out he let her plant die. After the voiceover ironically encourages him to try Bakterio to save the day, Matteo is left disappointed realizing that the product is excellent for cleaning but is not meant to solve his everyday problems.
This script is a parody of mainstream commercials, often going overboard with claims and promises and the voiceover interacting with the characters, together with the nonsense-based script in general, give a nod to millennial and gen z humor.
The parodistic intent now turns to Instagram influencers, those related to cleaning and household-related activities in particular. The brand page presents itself as Matteo's profile, in which he publishes his goofy and cringey attempts to become a cleanfluencer, while displaying all the products of the Bakterio line.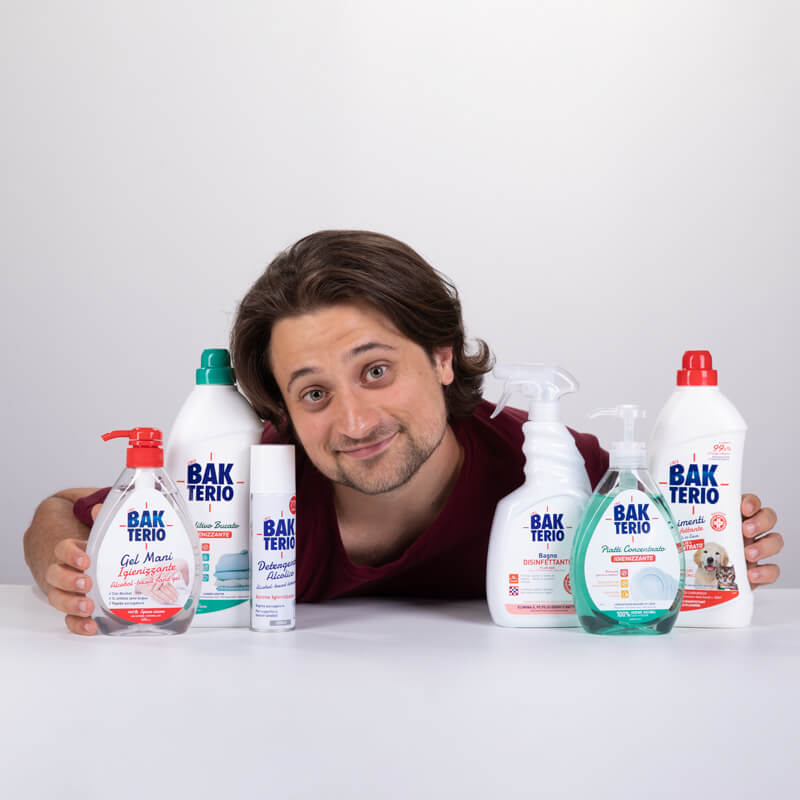 Services included in the making of this project
Multichannel Campaign
TV Campaign
Conception and Production of Social Content
Management/Updating Web Content
Account Management and Related Social Properties
Scheduling e Sponsorship Strategy
Conception of the Digital Marketing Strategies
Design of Digital Marketing Campaigns
Pre-production
Production/Shooting
Post-Production
Sound Design
Video Motion Graphic Production